(Marquette, Michigan) - The founder of two interfaith environment groups is often asked by people around the globe to explain the best way to start an effective similar interfaith group in their own community.

Along the shores of Lake Superior, creating similar interfaith environmental groups was discussed by leaders of the Earth Healing Initiative and the Upper Peninsula Earth Keeper Initiative, both based in Marquette, Michigan.

The non-profit Earth Healing Initiative provided interfaith volunteers and participants top numerous cities during the EPA Great Lakes 2008 Earth Day Challenge.

The challenge involved the recycling of millions of pounds of electronics and the proper disposal of millions of pills and other pharmaceuticals in April 2008 during over 100 projects across eight states that make up the Great Lakes Basin.


This warm and calm day in May 2008 produced the tiniest of ripples in an unusually calm Lake Superior as wildlife heralded spring in the background. The serene setting was perfect to discuss interfaith environment work and how it can be created in others areas of the world.

Earth Healing founder Rev. Jon Magnuson co-founded the Earth Keeper Initiative that started when nine northern Michigan faith leaders signed the Earth keeper Covenant in 2004.

The bishops and other faith leaders pledged to reach out to Native Americans and actively participate in interfaith environment projects.
This video includes the thoughts of Rev. Jon Magnuson, director of Lutheran Campus Ministry (LCM) at Northern Michigan University (NMU) in Marquette, MI; and Rev. Tesshin Paul Lehmberg, head priest of Lake Superior Zendo, a Marquette Zen Buddhist temple; and Lutheran Bishop Thomas A. Skrenes of the Northern Great Lakes Synod (NGLS) of the Evangelical Lutheran Church in America (ELCA).

Rev. Lehmberg and Bishop Skrenes were among the nine original signers of the Earth keeper Covenant.


The non-profit Cedar Tree Institute (CTI) co-founded the interfaith Earth Keeper Initiative in Michigan's Upper Peninsula that works closely with ten faith traditions on a wide range of environment projects that include college students, at-risk teens, American Indian tribes and others.

Rev. Magnuson is the executive director of the CTI.
.
The CTI Interfaith Earth Healing Initiative is developing a relationship with the same faith communities in northern Michigan and others across the Great lakes.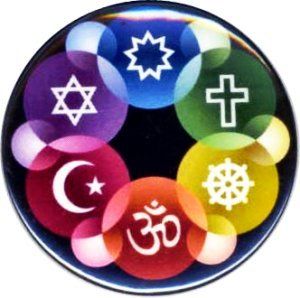 The faith communities include Roman Catholic, Episcopal, Lutheran, Presbyterian, United Methodist Church, Unitarian Universalist, Baha'i, Jewish, The Religious Society of Friends (commonly known as the Quakers) and Zen Buddhist.

The Earth Healing Initiative assisted challenge organizers by offering interfaith liaisons to volunteer and encourage members of local churches and temples to participate in the Earth Day related events in their area.

This video on the projects connected to the Great Lakes 2008 Earth Day Challenge was made possible by a grant from the US Environmental Protection Agency in collaboration with the EPA's Region 5 office in Chicago the EPA Great Lakes national Program Office - also in Chicago - in cooperation with the non-profit interfaith Earth Healing Initiative in Marquette, Michigan.

The Earth Healing Initiative involves American Indian tribes and "a coalition of churches synagogues and other faith traditions joining together to heal protect and defend the environment" said Rev. Magnuson, Earth Healing founder.

The next project during the summer of 2008 involves encouraging bee and butterfly pollenization through means that include creating habitat thanks to help from at-risk teens and American Indian tribes. The pollen project is important because billions of bees have died prematurely across the country and the problem has become alarming in the Midwest. More on this project in the near future.
---
Supers:

Rev. Tesshin Paul Lehmberg
Head Priest
Lake Superior Zendo
Zen Buddhist Temple

Rev. Jon Magnuson
Lutheran Campus Ministry
Northern Michigan University
Marquette, Michigan

Bishop Thomas A. Skrenes
Northern Great Lakes Synod
Evangelical Lutheran Church in America (ELCA)
---
Related Links:
---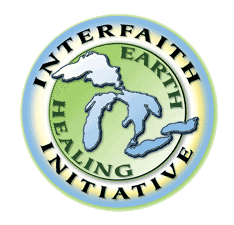 Interfaith Earth Healing Initiative
http://www.EarthHealingInitiative.org

906-401-0109
---
EPA Region 5 Office in Chicago, Illinois
http://www.epa.gov/region5
---
Cedar Tree Institute
http://www.CedarTreeInstitute.org
---
The Lake Superior Interfaith Communication Network
http://www.lakesuperiorinterfaith.com
---
ELCA Northern Great Lakes Synod
http://www.nglsynod.org
---
Evangelical Lutheran Church in America (ELCA)
8765 W. Higgins Road
Chicago, IL
60631

1-800-638-3522
(aka 1-800-NET-ELCA)

1-773-380-2700
Fax: 1-773-380-1465
---

ELCA Website:
http://www.elca.org
Ecumenical:
http://www.elca.org/ecumenical
---
Earth 911:
http://earth911.org/blog/2008
---

Interfaith graphics by Justice St. Rain (Baha'i Community) of Interfaith Resources - Special Ideas website:
http://www.interfaithresources.com

Justice St. Rain
1-800-326-1197 (toll free)
1-847-733-3559 (wk)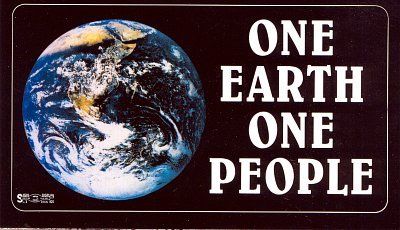 Interfaith Resources
P.O. Box 9
511 Diamond Rd
Heltonville, IN
47436
---